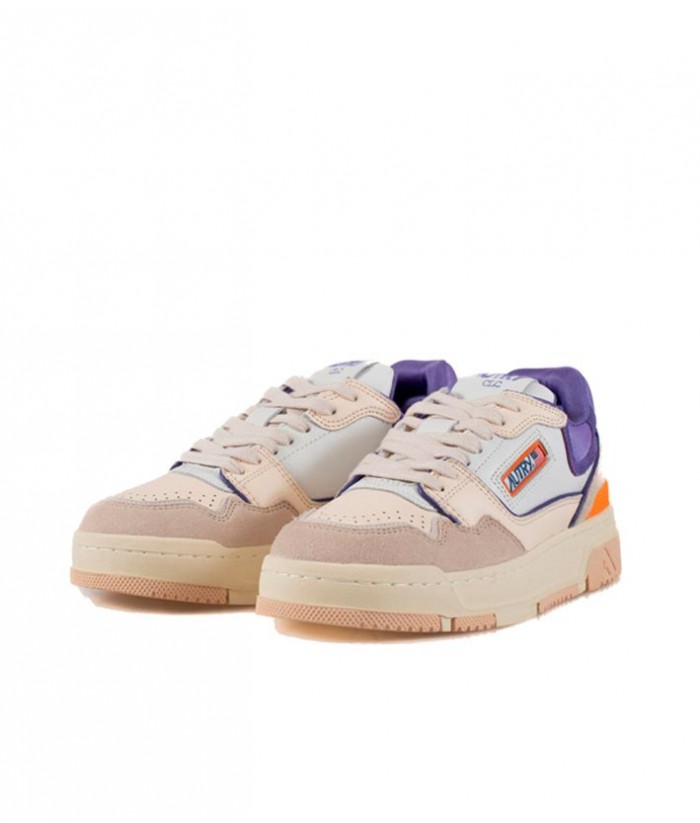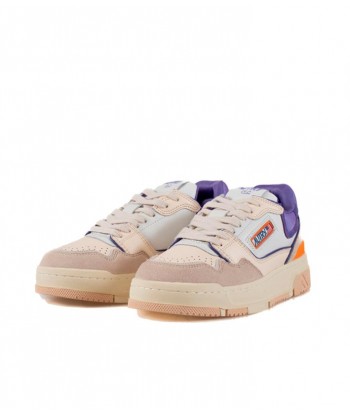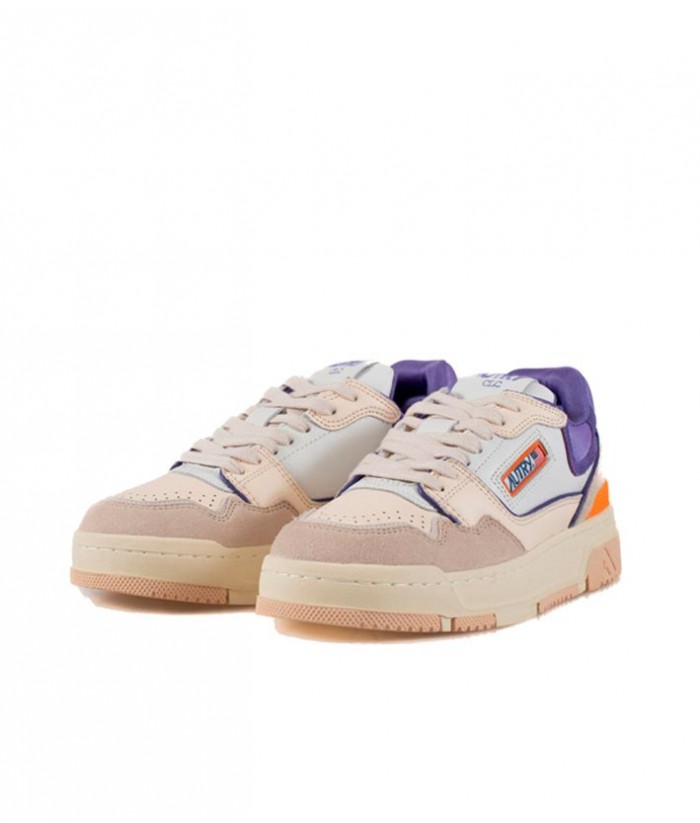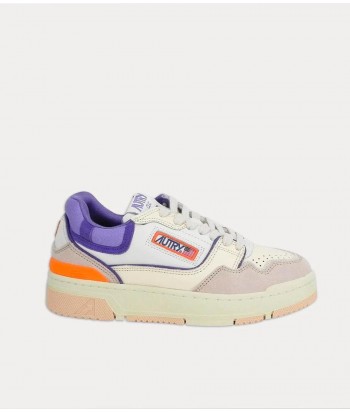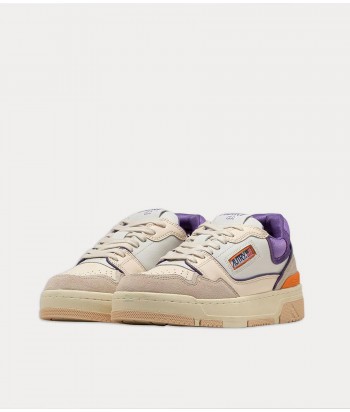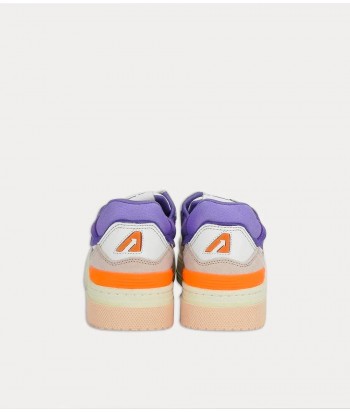  
Autry Rookie Woman Violet Orange
Description
The Autry CLC White Violet women's sneakers have a contemporary design that keeps a clear reference to the basketball shoes of the past. Launched as part of the FW23 collection, the Autry CLC sneakers combine the elegant and streamlined design of the Medalist silhouette with a stylish urban inspired by basketball courts. The perfect balance between urban and sporty, CLC eschews fashion trends.
SPECIFICATIONS:
White and purple calfskin upper with orange TPU details and beige suede inserts.
Perforated section on the toe.
Flat cotton shoelaces.
Tonal label stitched on a leather tongue.
Padded nylon ankle collar.
Iconic embossed rubber logo on the heel.
Lycra and cotton terry lining.
2 cm high embossed leather insole.
Distinctive sole with different sections of rubber and the iconic logo.
Sole height: 4-3.4 cm.
1.5 cm high rubber sole stabilizer.
Shoe bag included.