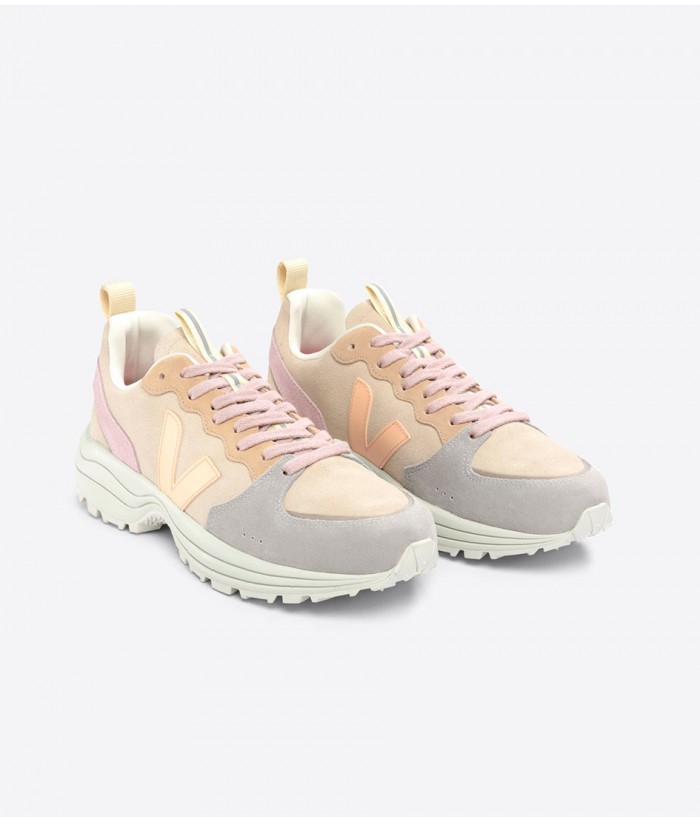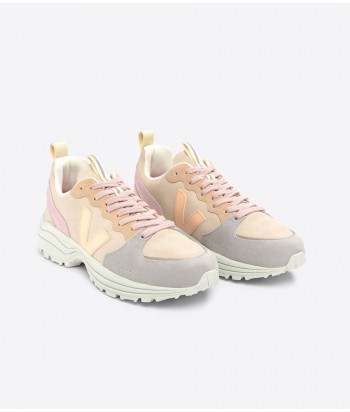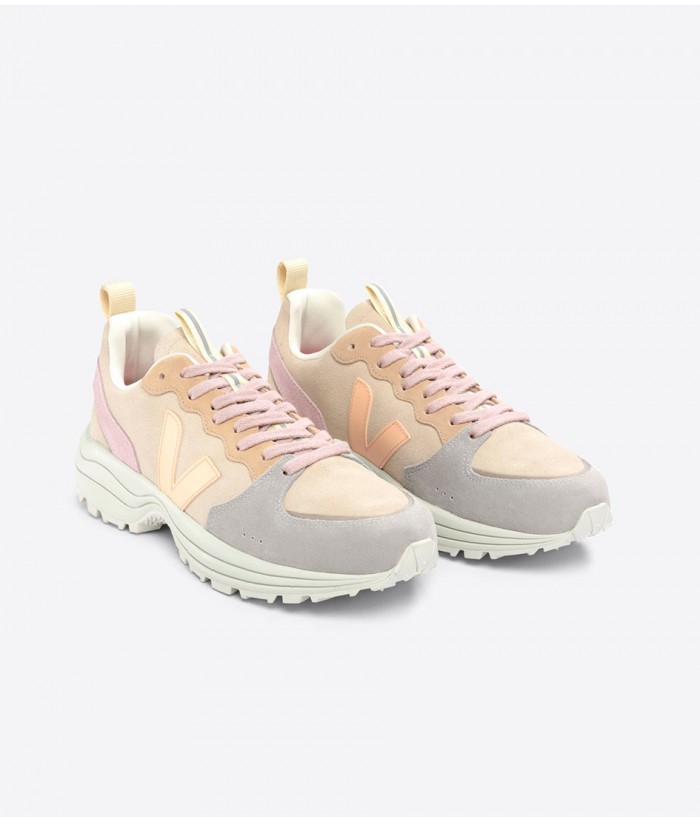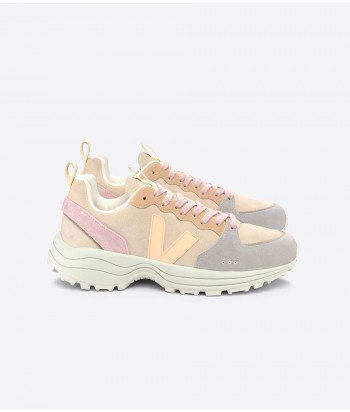  
Veja Venturi Almond Peach
VENTURI SUEDE ALMOND PEACH MULTICO
Description
Upper material and panels: Suede
V Logo : Amazon Rubber (26%)
Insole : Amazon rubber (12%), sugar cane (46%) and recycled polyester (23%)
Midsole : Sugarcane (54%)
Outer sole : Amazon rubber (31%)
Padding latex : L-Foam (30% natural latex)
Lining : Tech (100% recycled polyester)
Laces : Organic cotton (100%)
Back tape: Recycled polyester (100%)
Made in Brazil.
Veja Venturi sneakers made with recycled materials. The chamois is made from the underside of cowhide that has been previously brushed to make it softer and more flexible. It comes from farms in southern Brazil (Rio Grande do Sul). It is tanned in Brazil, respecting REACH regulations. Special attention is paid to the use of durchamois water in the tanning process. The chamois is also coated with PFC-free (chemical compounds) water-repellent oils to protect the shoe from light rain.