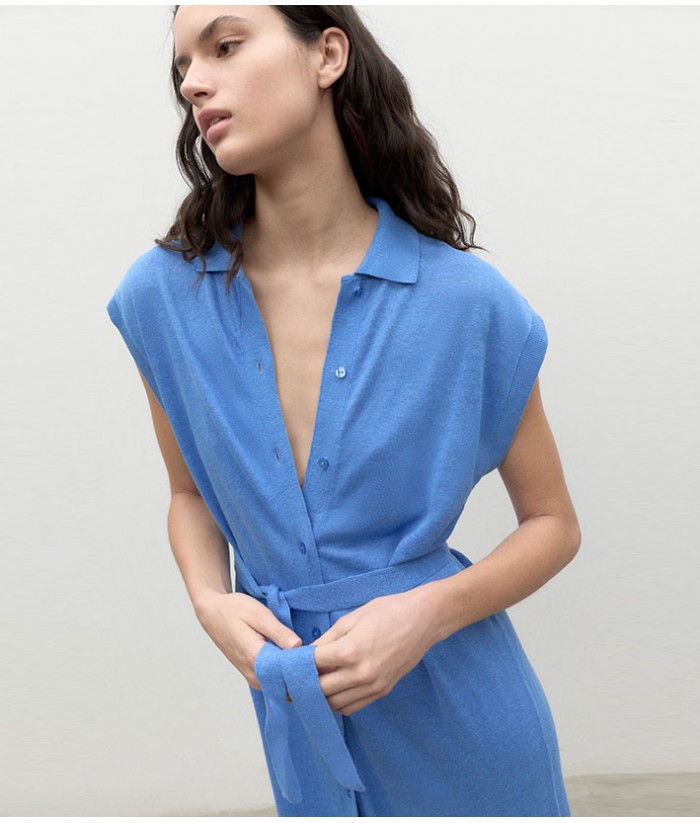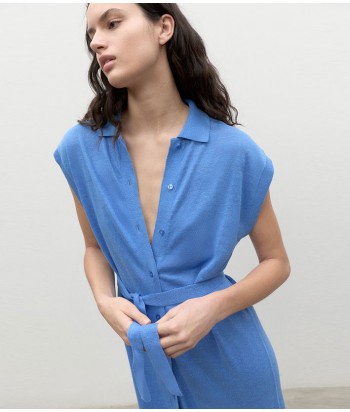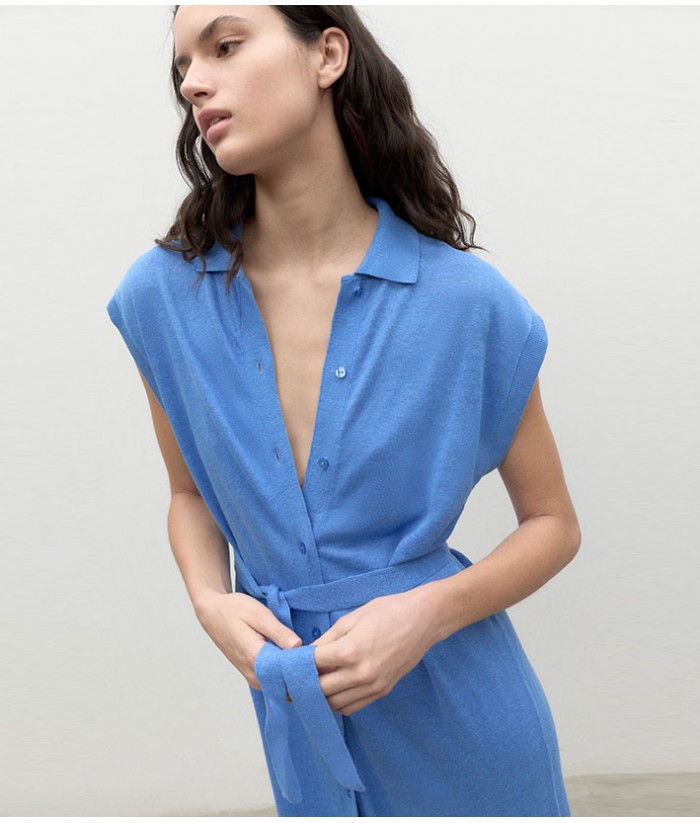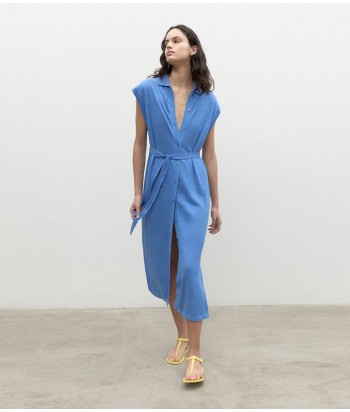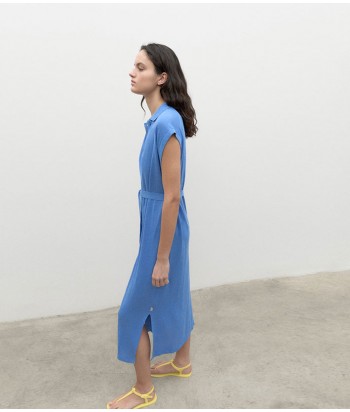  
Ecoalf Turquoise Dress Blue
Description
The Ecoalf Turquoise dress is made with 100% Linen. Linen is a high-performance natural fiber as it has a short growth period, it is also a recyclable and biodegradable material. It has high resistance, as well as rapid heat dissipation, making the wearer feel a thermal sensation below the ambient temperature. They represent the range of colors of oceanic corals that are disappearing from our seas due to high temperatures and pollution. A one-material dress that promotes the circular economy, perfect for the hottest days. With the Because There Is No Planet B® collection, a 10% donation is made to the ECOALF Foundation to continue its expansion with the Upcycling the Oceans project.
Linen belt attached to the waist, front button closure, trims on the neck, sleeves and hem, side slits and a relaxed or loose fit.
The model is 180cm tall and wears size S.