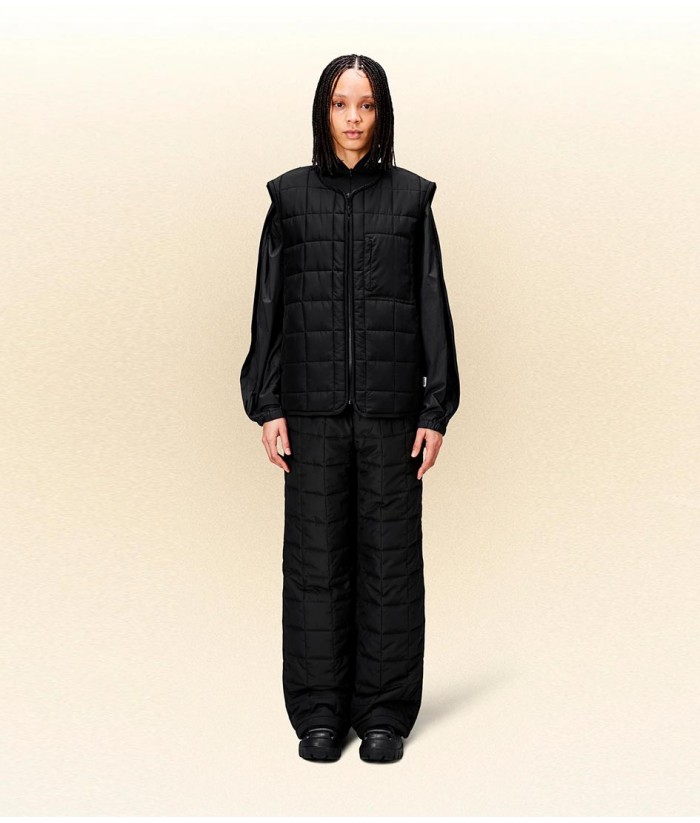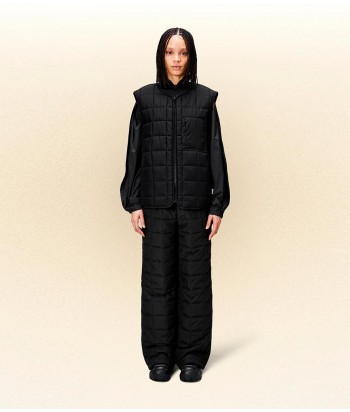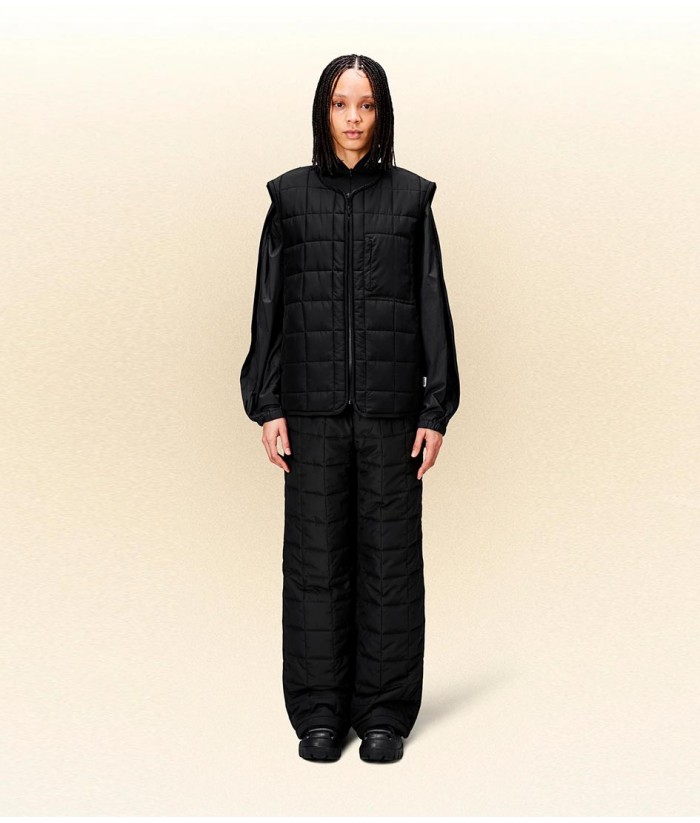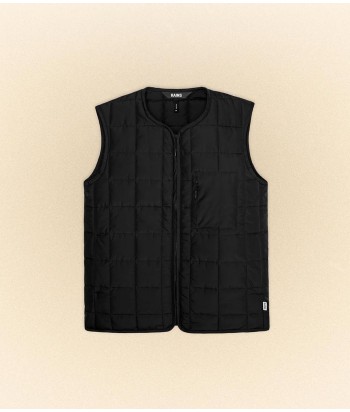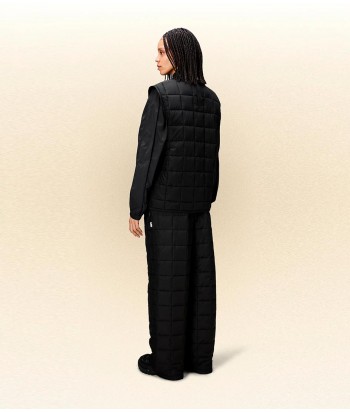  
Description
The Rains Liner Vest is a versatile mid-season garment designed to be worn under outerwear or as a light outer layer. This padded, waterproof vest, with its characteristic checkered structure, can be attached to other designs in the Rains rainwear collection using the brand's signature back strap.
This Rains vest features a zipper closure, a soft V-neck, a chest pocket with a hidden zipper and hidden side pockets. The model is made of ripstop polyester, a fabric developed to offer softness as well as durability, waterproofing and breathability.
W1 Waterproof level: Daily protection against a light level of humidity.
Light
Breathable
Attaches to raincoat