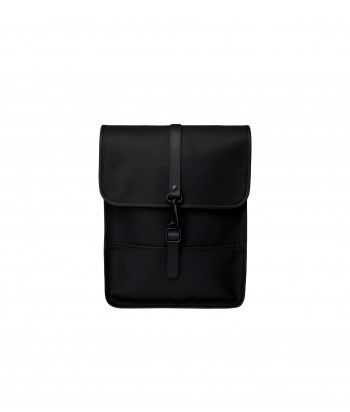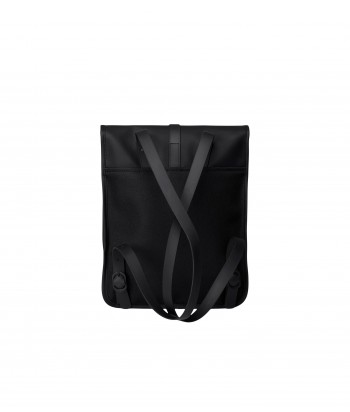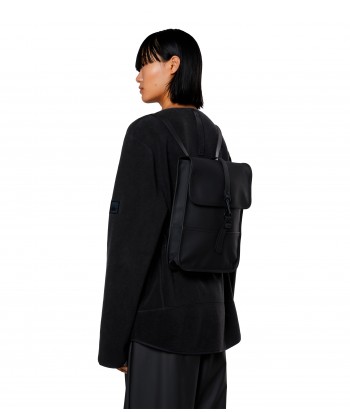  
Rains Backpack Micro Black
Description
The Backpack Micro is a smaller version of the Backpack, a true Rains classic. Its silhouette is characterized by a prominent lapel and a central strap with a lobster clasp closure. This waterproof backpack with clean and timeless lines features an interior laptop pocket. The Backpack Micro is made with Rains' characteristic waterproof PU fabric, designed to guarantee great resistance, durability and a pleasant touch.
Material: 100% polyester with polyurethane coating. Lining: 100% polyester. Water column pressure: 8000 mm.
Dimensions: 33 x 27.5 x 7.5 cm / 13 x 10.8 x 3 inches (H x W x D). Volume: 5 liters / 1.3 gallons. Weight: 656g.