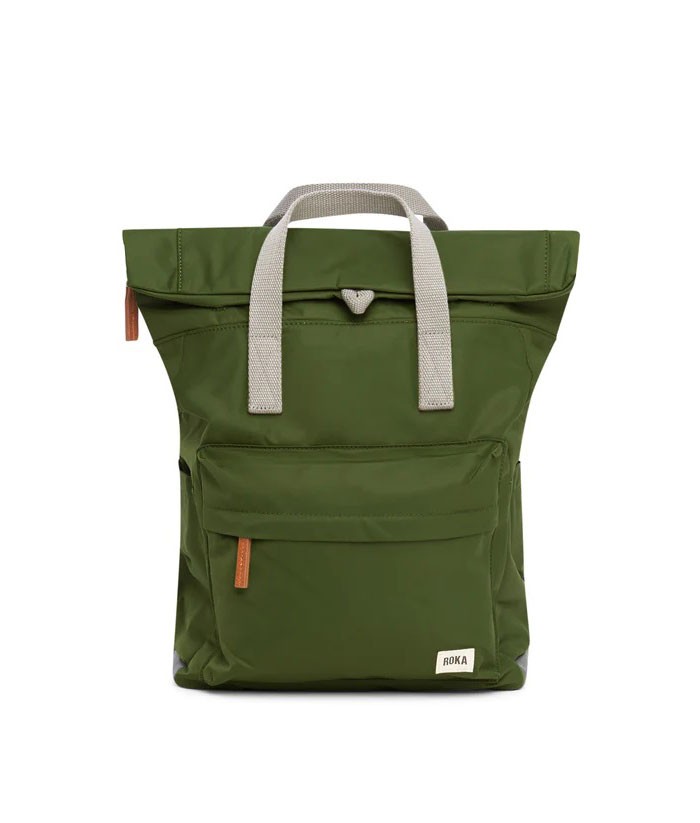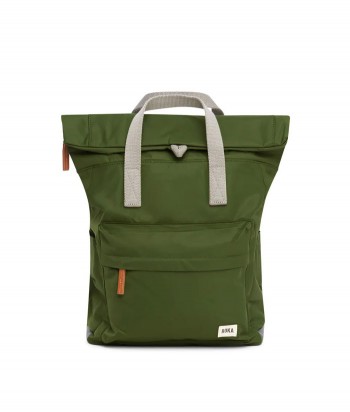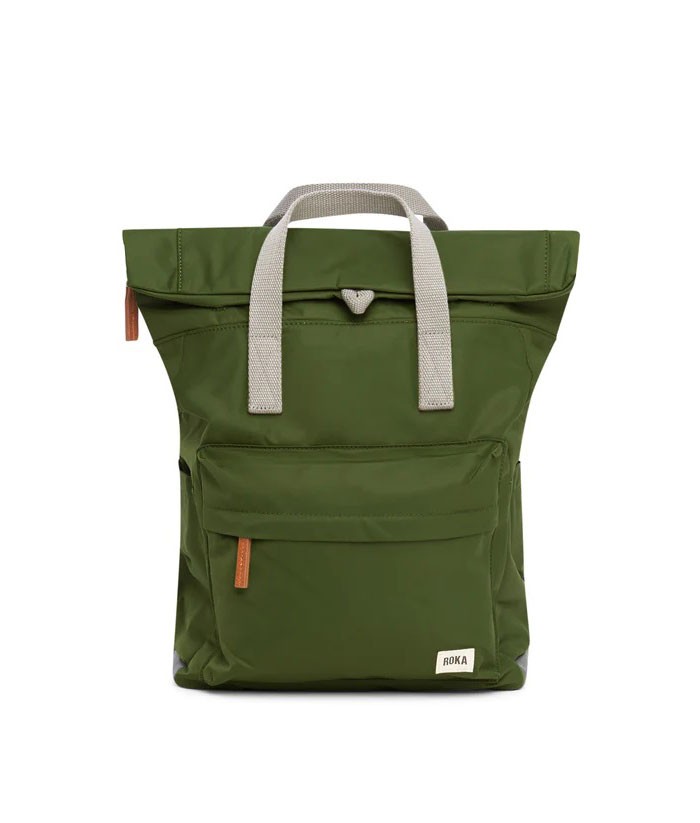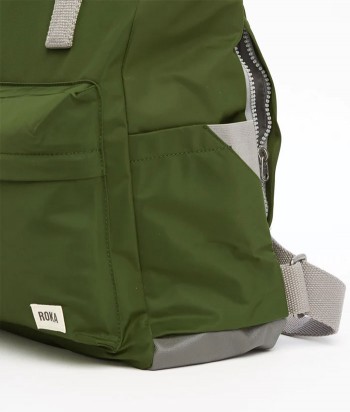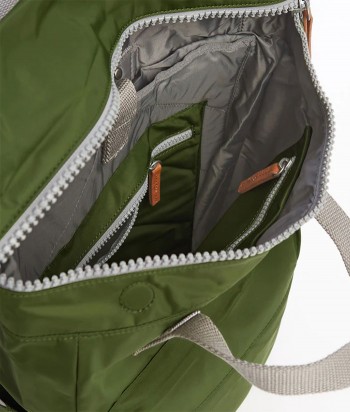  
Roka Canfield B Medium Avocado
Description
The Canfield B backpack is weather resistant, durable and stylish, making it perfect for anywhere the day takes you.
The roll top design allows for a large opening, complete with a zipper and magnetic grip, so you can fill this backpack to the brim without worry.
An innovative secure closure feature, a secret wallet pocket and a chunky zipper come together to create a secure and modern backpack. No matter the length of the trip, the weather, or the amount of belongings you're carrying, the Roka Canfield B backpack is the ideal travel accessory.
Twelve or more plastic bottles are used to make the recycled materials (rPET) for each Canfield backpack, and all ROKA bags are vegan-friendly too!
The Roka Canfield B backpack has the perfect space for a 15" laptop, so you can take everything you need wherever you go. This size has two side pockets for water bottles. Each medium bag measures 42 cm x 30 cm x 12 cm.
Outer material: weather resistant recycled nylon with a soft touch (triple coated)
Base material: weatherproof canvas (triple coated)
Lining material: matte nylon
Hardware: galvanized metal, smoked, branded.
Straps: Adjustable cotton webbing shoulder straps and wide handles, V-factor comfort
Zippers: thick, strong and durable zippers allow for easy sliding, quick opening/closing for all ages
The Canfield is named after a street where Brett and Emma first lived together in north London.