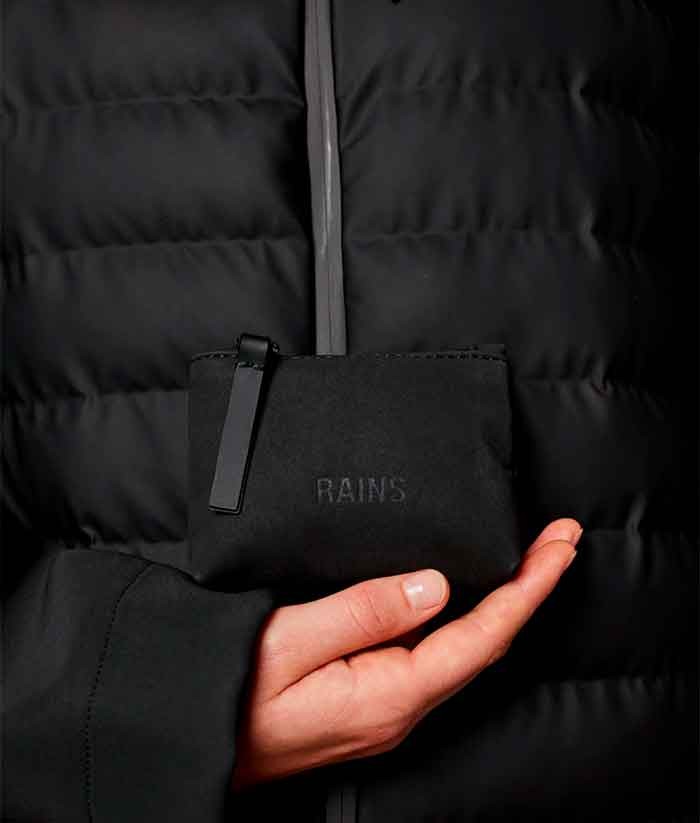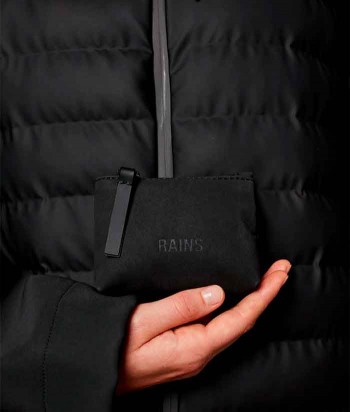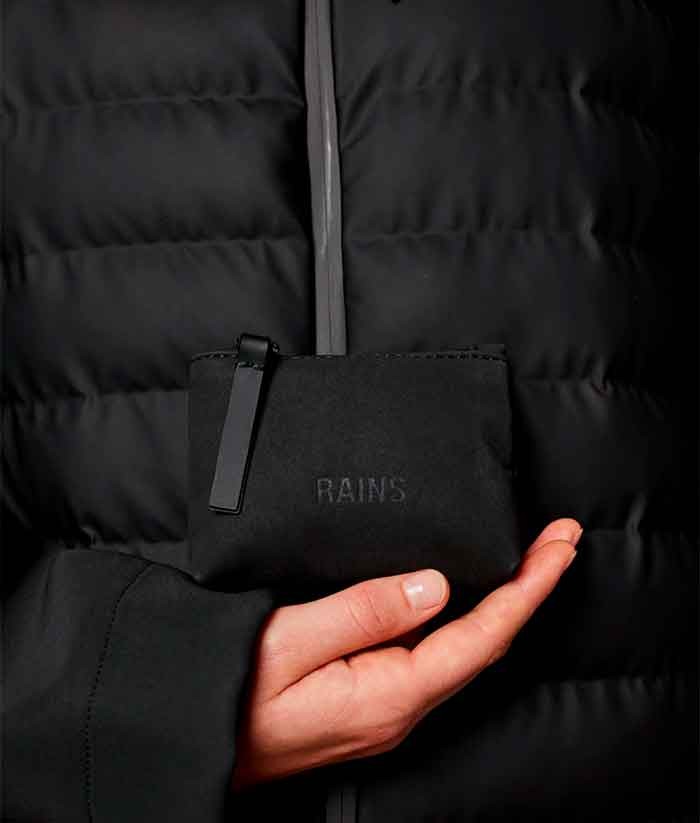  
Rains Scuba Cosmetic Bag Micro Black
Description
Scuba Cosmetic Bag Micro is the smallest in this series. It delivers a clean take on the modern wash bag in a compact silhouette. The waterproof design is made to hold small essentials for away-from-home beauty and grooming. Cut from Rains' neoprene inspired and double knitted Scuba fabric, this daily-use item is constructed to be durable yet soft, with a smooth and stretchy feel.
- Material: 100% polyester with polyurethane coating
- Water column pressure: 5000 mm
- Dimensions: 8 x 12 x 3 cm / 3.1 x 4.7 x 1.2 inches (H x W x D)
- Suitable for beauty and hygiene items in travel format.
- Zip closure with a lining in a more intense tone
- One main compartment
- Rubber coated zipper pull