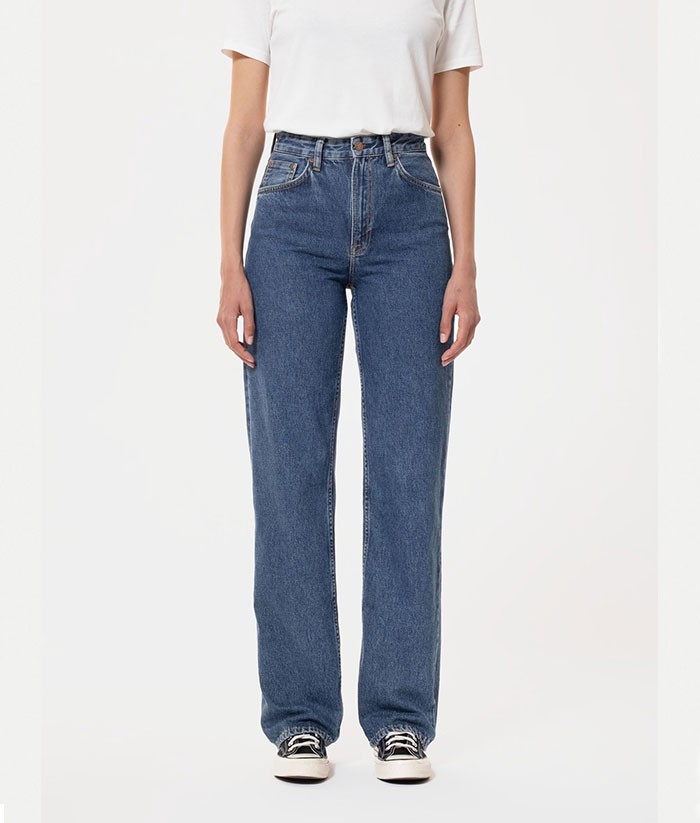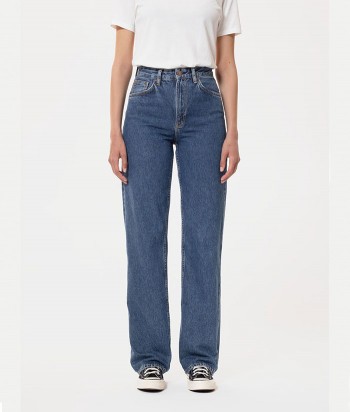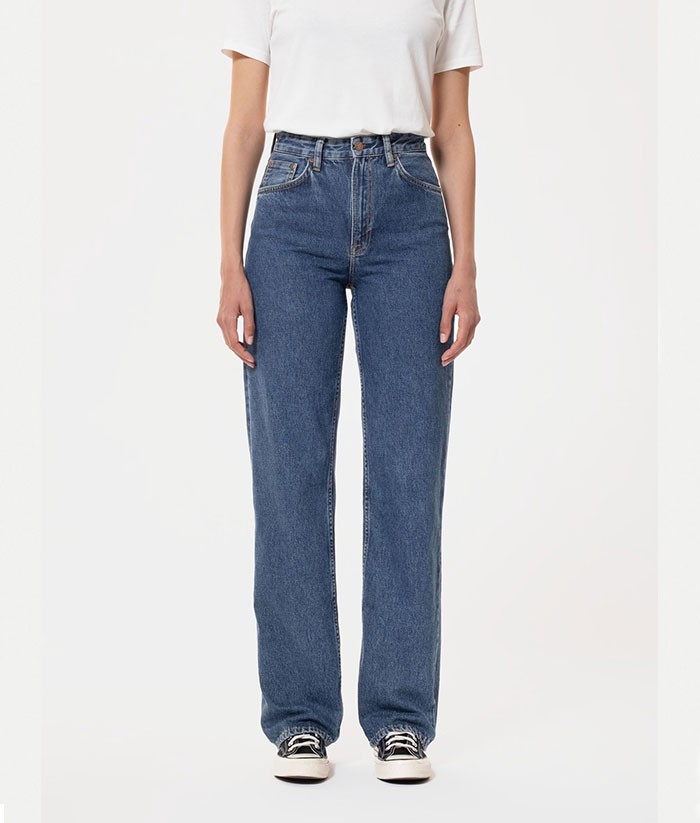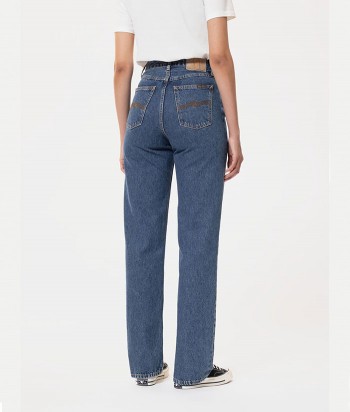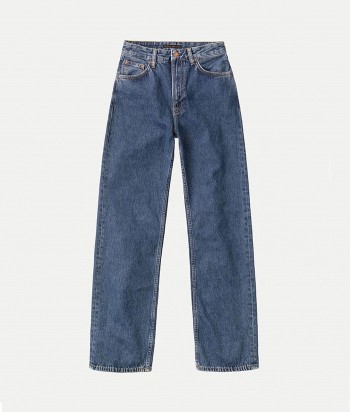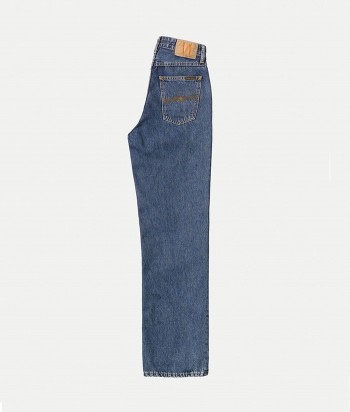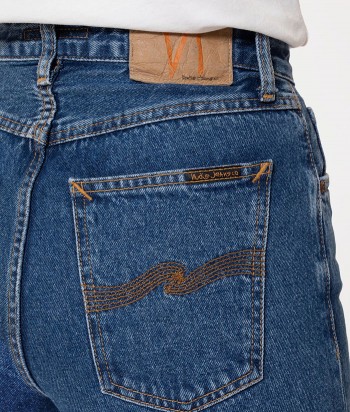  
Nudie Jeans Clean Eileen 90s Stone
Description
Loose-fit, high-waisted, wide-leg jeans crafted from rigid denim made from organic and pre-consumer recycled cotton. This unbelievably '90s-style stonewash has it all: soft contrasts, a light blue hue, two-tone graining, and sharp twill lines. We would call them classics, but there is no doubt that iconic is more suitable.
Material: 100% Cotton: 80% organic cotton and 20% recycled cotton from Nudie Jeans. 12.75 oz. rigid denim.
Light brown stitching on all seams, copper tone rivets and zip fastening.
Loose fit, high waist, wide leg and wide hem
Made in Tunisia